Director: Terrence Malick
Screenwriter: Terrence Malick
Cast: Brad Pitt, Jessica Chastain, Hunter McCracken, Sean Penn
Length: 2h 18m
Synopsis: The era is 1950s America. Mr. O'Brien (Pitt) is an old-fashioned man who, like his father before him, adopted the kind of parenting skills that, looking back, leave a bit to be desired. He cares for his wife (Chastain) and three sons, but his disciplinary methods and anger issues prevent too strong of a connection from forming between them – at least not in the same sense that parents nowadays are expected to achieve. The eldest son, Jack (McCracken), goes through a sort of coming of age process that involves learning various exceptional and unexceptional life lessons, mostly by way of observing his father, mother, brothers, and friends. This family story is also at certain intervals juxtaposed with scenes showing the creation of the universe, extinction of the dinosaurs, and several biblical references. To be sure, it is very much an avant garde film; using montage at certain points not too unlike what Eisenstein might have enjoyed, as well as narrative temporality that likens back to the French New Wave. It belongs with the class of films that can be described as being like a Rorschach test: you will understand it best from your own perspective, and feel sensitivity in whichever ways correlate with that perspective. It is not necessarily whatever you want it to be, but it is dramatically more abstract than anything else Terrence Malick has done.
Analysis: To be perfectly frank, most of what is written in the synopsis above cannot be taken even at face value. The reason for this is because in order to sufficiently describe The Tree of Life a level of articulation is required that either does not yet exist (possible) or I don't possess (probable). It is indeed abstract, but not to the point where lines and shapes take on realities of their own. Certain things happen, and it is up to the viewer to decipher them as they will. Its abstractness is found in its esoteric nature, and its intent, appearing to be to showcase "life" in the most general sense of the idea (one struggles to think of a more ambitious objective), reflects this nature. It does not conform to traditional conceptions of plot, representation, or expression, but seems to nevertheless stand as being intelligible on a level that works beyond such traditions. As much of a puzzle as it gives the impression of being, which may never be completely pieced together, it is a film that is foremost an experience felt on emotional, subconscious, and primal levels which despite many a person's best efforts regrettably don't communicate between each other using the same language. Being as it is, one may describe the movie as the film equivalent of an Ezra Pound or early T.S. Eliot poem – innately comprehensible yet abounding with hidden allusions, meanings, and intentions. One can at all times sense the presence of these intangible Easter eggs, but they nevertheless remain veiled (or perhaps even sheltered?).
Working with the notion that the film relates more to poetry than what we have come to identify as standard filmic practices, let us examine one of the larger themes of the film: the relation between humanity and the cosmos. The poetic nature of the film does not begin and end with its visual language, but extends beyond (or resides deep within, however you choose to think of it) into the realm of interpretive design. The structure of the film is complete with its own distinctive connotations, which arise largely from the editorial decisions – regarding this particular theme, anyway – involving the creation/birth and early history of the universe, Earth, and three O'Brien boys. We are witnesses to, as mentioned before, the creation of the universe and extermination of the dinosaurs, strongly symbolizing the universality of the concept that everything that has a beginning also has an end. Likewise, collocated with this suggested concept we also witness the birth of three sons and, soon thereafter, the death of one, pushing this concept further into the world of human existence. Because we don't see the rebirth of any of these, through any means, it isn't so much the conveyance of the circle of life as it is a compilation of examples demonstrating life's/existence's impermanence.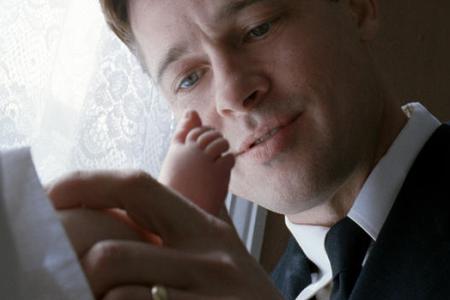 The order of these demonstrations must also be kept in mind. That the scale of them ranges from unfathomably immense to, proportionately speaking, tiny, we can hazard a guess as to the purpose of their arrangement. Referring to the film's title, we can imagine the progression from the beginning of the cosmos to life on Earth in 1950s Texas to be similar to the progression of the growth of a tree. Beginning with the trunk and continuing on up past the large limbs to the small branches, all the way up to the smallest of twigs where the leaves stretch desperately to catch the sun, we can see the universe as a naturally occurring phenomenon bent on thriving to the greatest extent possible until its eventual and unavoidable expiration. Can we see ourselves – the most complex of creatures known to exist, living on a world teeming with life from all corners – as leaves on this tree of existence? as integral parts of its ambition to flourish as much as is practicable? Such a notion would be indescribably flattering, but if we are to accept it we must ask what value our own individual existences would/must be worth on their own so as to contribute to such a prodigious end.
The answer to this question may lie in what would appear to be the film's credo. The mother, speaking in a voiceover directed at her sons and us alike, states succinctly as matter of fact, "Unless you love, life will pass you by." It is fitting that such words are uttered by this particular character, as she is portrayed to be someone who seldom misses an opportunity to relish life's little joys; whether it be washing her feet with the gentle stream from a hose, playfully chasing her children around the house, or strolling down the street. Her adoration for such details is shown to be so strong that at one point she can even be seen rising up off the ground in reverential bliss. That the mother is the only character we see possessing this degree of love is a discussion topic for another time, but it is important to note that her particular form of love is distinctly different from other key characters'. Whereas motherly love is expressed openly and with directness, fatherly love is expressed more ambiguously and with reticence. Brotherly love, on the other hand, seems to be beyond even these two. It is shown to be something that is not merely given or expressed, but shared to the extent that each is part of a whole. Unfortunately, although Jack readily receives and shares these forms of love, his own form of love is much more impalpable than the others'. As a possible result of this, or some other relation, Jack spends most of his time as an observer, rarely driven to intimately interact with those around him. When we see Jack as an adult (Penn) he appears outright crestfallen, and we are eventually meant to assume that this is at least partially because of this long held temperament. Tragedy or no, the answer to our earlier question reveals itself. Each individual's value regarding life's aim to flourish unreservedly can be traced to how they are/were able to contribute to life itself, and the way in which one contributes is through loving; both in general and in sundry ways. By not loving, life does not flourish within that individual. The symbiotic relationship is arrested, and neither benefit from each other. In short, the value of one's existence gains worth the more it loves, which in turn increases the worth of life in general.
Rating: I decline the obligation to rate this film.